WOOL CARPET
A product as timeless a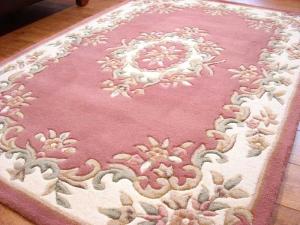 s the wool carpet is also very timely, since many people prefer to have carpets today that are made out of 100% wool. These natural fiber carpets do tend to be some of the most expensive made today, but there are many reasons why people still choose them for their homes.The wool carpet and the wool rug have numerous incarnations. You can find traditional oriental and Persian style rugs made from 100% wool fibers, and you can purchase pretty much any style or colour you like of wall-to-wall carpeting. Sometimes wool carpet is really a blend, often of synthetic and natural fibers. This may be less expensive, though many people feel the inclusion of synthetic fibers minimizes the benefits of the wool.Some of the principle benefits of the wool carpet include that wool isn't likely to harbour dust mites or be an indoor pollutant (though some people are allergic to wool). Wool fibers have a natural stain resisting property called lanolin, which may help resist some stains. A wool carpet is also biodegradable and made from a renewable resource, so it can be called "green" carpeting. Wool is also considered a good fiber because of its durability, though this can vary with the quality of fibers used.
Wool Maintenance : Should be cleaned every 6 months to 12 months
PERSIAN CARPETS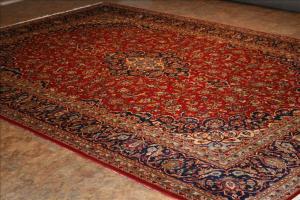 Persian rugs are most commonly made from wool, although cotton rugs are often seen. There are a variety of different wools that Persian rugs are commonly made from, including camel hair wool, Manchester wool, and kork. Some older, antique rugs are made from silk, although these are very expensive and are less durable than wool rugs. Silk Persian rugs are quite    rare and are often displayed as wall hangings instead of used as floor rugs due to their value.Many new rugs are made from less traditional materials, such as silk blends, mercerized cotton, and synthetic fibers like olefin.
Persian Rug Maintenance: Should be cleaned every 6 to 12 months
BERBER CARPET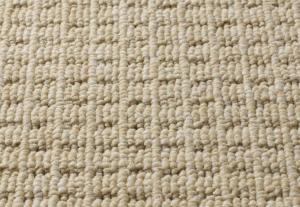 Berber carpets are a modern style of carpet, distinguished by a loop pile construction type, and usually contain small flecks of dark colour on lighter shades of background colour.In addition to the relatively low cost, a big advantage of berber carpet is that it is fairly easy to clean. Because of the looped construction, spills tend to sit on top of the pile, so if you can get to them early, you will likely be able to prevent them from sinking into the fiber. Many berbers are multi-coloured or have the traditional flecked look, which makes them great for hiding soiling and any stains that do occur
Berber Maintenance: Should be cleaned every 12 months to 18 months
 OLEFIN CARPET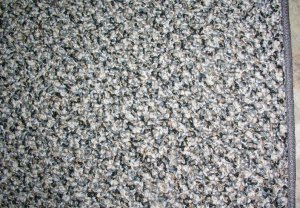 Olefin fiber is not as resilient as other fibers. Because of this, it is typically used in looped styles of broadloom, which do not require the same ability to "bounce back" as cut piles. Specifically, low-pile, tight-looped styles of olefin offer the best durability.In residential applications, olefin is best suited for lower-traffic areas. When used in a commercial carpet, it is usually recommended for light to medium commercial applications.Olefin is highly stain-resistant, but unfortunately is not very soil-resistant. Olefin is hydrophobic, meaning that it does not absorb liquid. Due to this, olefin must be solution dyed (the color is added into the fiber during production, instead of dyeing the fiber post-production). Because solution-dyed fibers have no open dye sites (since they are technically not dyed) there is nowhere for stains to attach themselves to, and thus these fibers are highly resistant to staining.However, olefin is also oleophilic, meaning that it attracts oils. In fact, polypropylene is often used to help clean up oil spills, by skimming it across the surface of the water where the spill has occurred to soak up the oil.Unfortunately, olefin's propensity for oils means that any oil-based spill or residue will not easily be cleaned from the carpet's fibers. Because of this, olefin is not recommended in areas susceptible to spills of oily substances, such as kitchens or dining rooms. If you have an olefin carpet, wearing socks or slippers can minimize the transfer of oil from the bottoms of your feet.The cost to produce olefin is lower than the cost to produce many other fiber types, so overall, olefin carpet will be considerably less expensive than carpets made of nylon or even polyester. Of course, an olefin carpet will generally not perform as well or for as long as a nylon carpet (depending, as always, on the other factors such as twist and face weight) so the immediate savings in the cost of olefin may not be true long-term savings. However, for renovations in which budget is the primary consideration, olefin can typically offer the lowest price point in residential carpet.
Olefin Maintenance: Should be cleaned every 6 months to 12 months
ARTIFICIAL SILK CARPET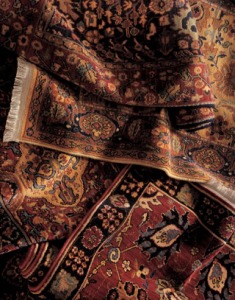 Artificial silk is basically any type of fiber that resembles silk, but typically costs less to produce.Not everyone can afford to own an authentic silk, hand woven rug.And  it is not always practical to have an investment grade silk rug on the floor, being walked on and spilled on.Silk is a durable fiber, very strong in fact, but sometimes the dyes are not colorfast and so spills can create problems. The dyes may bleed, or in trying to wipe up the spill an owner may distort and damage the fibers. However, they are a significant investment, and so we have seen for decades now, artificial silk rugs come to market.These rugs initially were made from mercerized cotton. This is a chemical processing that makes the cotton shiny, and silk-like. You see many of these coming from Turkey as prayer rugs.They wash up well. They are sturdy.They are of course not anywhere as exquisite as real silk rugs from Turkey, but they are a way to get a nice rug with a silk look at a very affordable price.These are sometimes referred to as Art Silk rugs, or Faux Silk. ("Art" being short for "Artificial".)Real silk rugs have a very short fiber length, and are very pliable. The more knots per square inch, the more the rug folds like cloth.Artificial silk rugs tend to be stiffer, with a much lower knot count per square inch, and a longer face fiber length.
Artificial Silk Maintenance: Should be cleaned every 3 months to 6 months
CUT-PILE PLUSH CARPET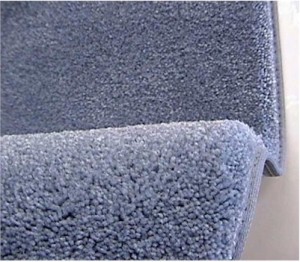 This cut-pile carpet is known for its traditional and luxurious look. Plush and textured carpet features a smooth, level surface that provides the ideal blend of soft comfort and traditional style. Its distinguished cut-pile surface shows subtle highlights and tones of colour. A great whole house carpet by design, the universal style and versatility of plush and texture can complement every area in your home.
Cut-Pile Plush Maintenance: Should be cleaned every 6 months to 12 months
FRIEZE CARPET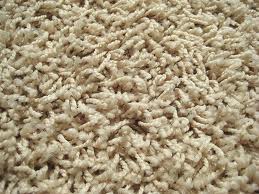 Frieze carpet is a type of cut pile carpet which is made from twisted fibers. The individual curling fibers in the carpet create a slightly informal look which hides a multitude of sins. For this reason, this type of carpet is sometimes recommended for high traffic areas, as it will not show footprints and dirt as readily as some other styles of carpet. In residential applications, frieze carpet became quite popular in the 1990s. Many people liked the extreme softness of the carpet, along with the casual look and easy care directions. Numerous carpet manufacturers rose to the demand for frieze carpet, ensuring that a wide range of styles are available, from plain carpets with a relatively short pile to carpets with a more luxurious long pile.
Frieze Carpet Maintenance: Should be cleaned every 6 months to 12 months